Welcome to Craven's Part in the Great War
Respectfully and humbly dedicated to the memories of the men and women from the district who gave their lives for king and country in the First World War, 1914 -1919.
Before going on to explore the site in depth we hope you will take the time to read this brief introduction. It begins by explaining the origins of the project, and then goes on to describe the nature and the sources of the data that we have collected together.
Support Us
Craven's Part in The Great War relies upon donations and funding grants to operate and maintain the website and to update the soldier record data as often as possible. Click the link below for more information on how you can support the project.
More Information
Servicemen & Women
Browse or search the records of all listed servicemen and women
This data aims to provide as accurate as possible a sketch of every serviceman and woman who died in action, or as a direct result of having taken part in the dreadful conflict that was considered to be the 'war that would end all wars.'


Browse all Records
Search all Records
CPGW Book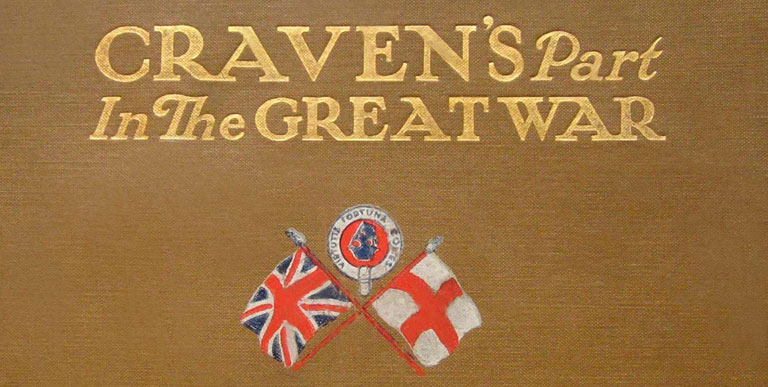 Browse the starting point for the CPGW website…
Published in 1920 by the Craven Herald, Craven's Part in the Great War formed the foundation of our set of records.
WY Pioneer War Record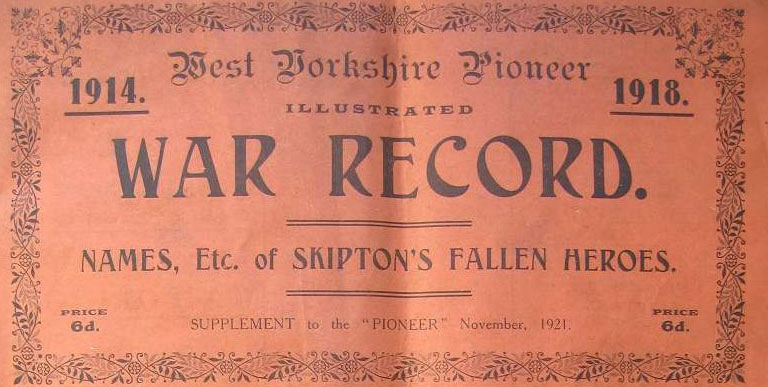 Browse the West Yorkshire Pioneer Illustrated War Record…
Published in 1921, the Illustrated War Record was the West Yorkshire Pioneer's own tribute to the fallen servicemen and women of the Craven area.
Roll Call of the SDLCA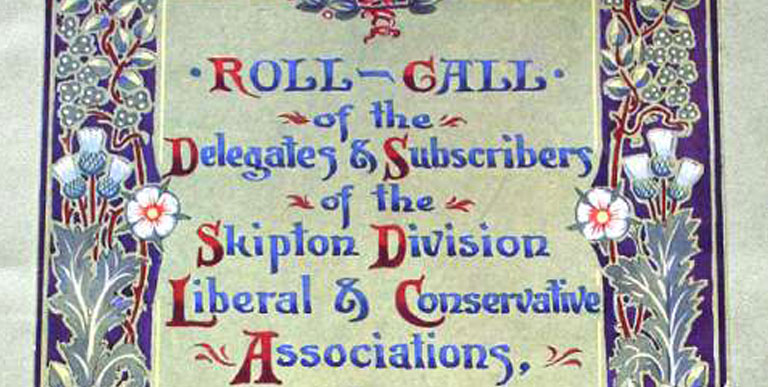 Skipton Division Liberal & Conservative Associations Roll of Honour…
Published in August 1916 by the SDLCA for their delegates and associates, this showed a Roll Call of their family members who had died or were still serving in the war.
Data Sources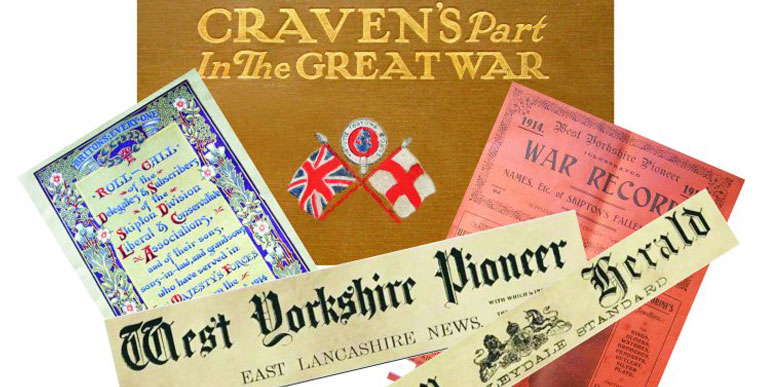 Search the records by data source…
Our record of the servicemen and women who gave their lives in the Great War was built up from a great many sources: see where we found them and how many came from each one.
Local War Memorials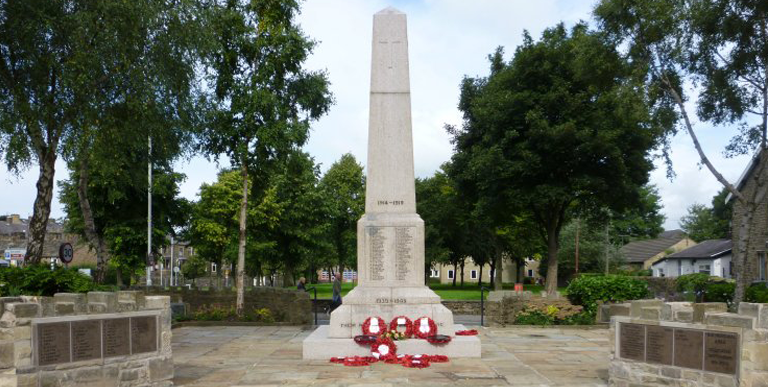 Remembering the Fallen…
Browse all the known local war memorials across the area that list and honour the servicemen and women who gave their lives in the Great War.