Main CPGW Record
Surname: HARPER
Forename(s): Alexander
Place of Birth: Wick, Caithness, Scotland
Service No: 16143
Rank: Private
Regiment / Corps / Service: Machine Gun Corps (Infantry)
Battalion / Unit: 'B' Coy 38th Battalion
Division: 38th (Welsh) Division
Age: 21
Date of Death: 1918-08-24
Awards: ---
CWGC Grave / Memorial Reference: V. C. 2.
CWGC Cemetery: OVILLERS MILITARY CEMETERY
CWGC Memorial: ---
Non-CWGC Burial: ---
Local War Memorial(s): Not Listed (View Names Not Listed on a Local War Memorial)
Additional Information:
Alexander Harper was the son of Alexander and ( - ) Harper, of Willow Bank, Wick, Caithness.
A wreath laid at the temporary shrine at the top of Skipton High Street read: In loving memory of Lance-Corporal Alex Harper, M.G.C., killed in action August 24th, 1918, from his pal Arthur, M.G.C., Grantham, and all at 21 Brook Street. ('Craven Herald' 8 August 1919).
British Army WW1 Medal Rolls Index Cards: Pte Alexander Harper, S/5209, Sea. Highrs; 16143, M.G.C. Theatre of War first served in: 1 [France]. Date of entry therein: 18.2.15.
British Army WW1 Medal and Award Rolls: Pte A/L/Cpl Alexander Harper, S/5209, Sea. Hrs.; 16143, M.G.C. K. in A. 24.8.18.
Army Registers of Soldiers' Effects: A/L/Cpl Alexander Harper, 16143, 38th Btn M.G.C. Date and Place of Death: 24.8.18. K. in A. France or Belgium. To whom Authorised/Amount Authorised: Sister - Mrs. Marjorie C. Burgess. £40 5s. 0d.
Early in 1918 Machine Gun Battalions were formed. This was done by bringing 4 Machine Gun Companies together to form a battalion. The battalion then took the number of their Division.
Alexander is commemorated on the Wick War Memorial.
Data Source: Craven Herald Article
---
Entry in West Yorkshire Pioneer Illustrated War Record: ---
---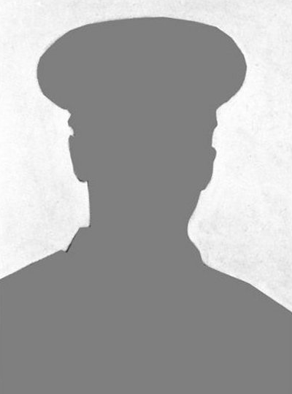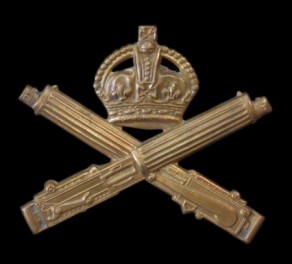 Regiment / Corps / Service Badge: Machine Gun Corps (Infantry)

Divisional Sign / Service Insignia: 38th (Welsh) Division
---
---
---
Comment on this Soldier Record
You can leave comments on this soldier record. Please note all comments will be manually approved before they appear on the website.