Main CPGW Record
Surname: CROWTHER
Forename(s): Alfred
Place of Birth: Wayville, South Australia
Service No: 1100
Rank: Private
Regiment / Corps / Service: Australian Infantry
Battalion / Unit: 10th Battalion
Division: 1st Australian Division
Age: 27
Date of Death: 1915-04-25
Awards: ---
CWGC Grave / Memorial Reference: 32.
CWGC Cemetery: ---
CWGC Memorial: LONE PINE MEMORIAL
Non-CWGC Burial: ---
Local War Memorial(s): Not Listed (View Names Not Listed on a Local War Memorial)
Additional Information:
Alfred Crowther was the son of George and Mary Ann Crowther, née Riley. George (born Mirfield, Yorkshire, c. 1856) was the son of Joseph and Betty Crowther; Mary Ann (born Crosshills, Yorkshire, c. 1855) was the daughter of John and Sarah Ann Riley.
The image of the cap badge also shows the colour patch of the battalion.
Australian service records: www.naa.gov.au › The collection › Popular research topics › Defence › Service records
Data Source: West Yorkshire Pioneer Article
---
Entry in West Yorkshire Pioneer Illustrated War Record: ---
---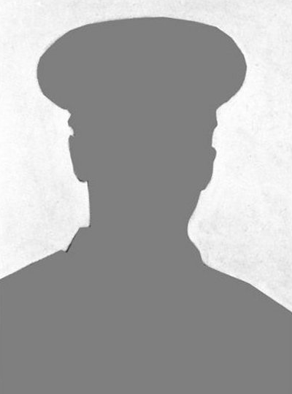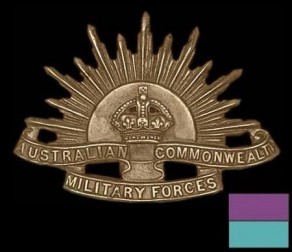 Regiment / Corps / Service Badge: Australian Infantry

Divisional Sign / Service Insignia: 1st Australian Division
---
---
---
Comment on this Soldier Record
You can leave comments on this soldier record. Please note all comments will be manually approved before they appear on the website.