Main CPGW Record
Surname: MALLALUE
Forename(s): Maxwell
Place of Birth: Redhill, Surrey
Service No: ---
Rank: Captain
Regiment / Corps / Service: King's Royal Rifle Corps
Battalion / Unit: 9th (Service) Battalion
Division: 14th (Light) Division
Age: 36
Date of Death: 1916-08-24
Awards: M.C.
CWGC Grave / Memorial Reference: Pier and Face 13 A and 13 B.
CWGC Cemetery: ---
CWGC Memorial: THIEPVAL MEMORIAL
Non-CWGC Burial: ---
Local War Memorial: LOTHERSDALE, YORKSHIRE
Additional Information:
Maxwell Mallalue was the son of Albert George and Ann Jane Mallalue, née Boyle. Both parents were born at London, Middlesex.
1881 Hampstead, London Census: 35, King Henry's Road - Maxwell Mallalue, aged 2 years, born Redhill, Surrey, son of Albert and Annie Mallalue.
1891 Hitchin, Hertfordshire Census: 24, Bancroft - Maxwell Mallalue, aged 12 years, born Redhill, Surrey. [Maxwell was boarding with John and Blanche Rice - John Rice was a Clerk in Holy Orders and Schoolmaster.]
Maxwell was married to Jane Dixon in 1912. Jane was the niece of William and Mary Elizabeth Spencer who commissioned the stained glass memorial window to five nephews in Christ Church, Lothersdale.
British Army WW1 Medal Rolls Index Cards: Capt Maxwell Mallalue, K.R.R.C. Theatre of War first served in: (1) [France]. Date of entry therein: Oct.1915. Decd. 24.8.16.
Address of widow: Mrs M. Mallalue, 1840 McNichol Avenue, Vancouver B.C. Canada.
UK, World War 1 Service Medal and Award Rolls, 1914-1920: Can. Officers Seconded To W. O. Lieut. Maxwell Mallalue. S. O. S. on transfer to Imperial Army 7.12.14. R. O. 1124. d/31.1.15.
Army Registers of Soldiers' Effects: Capt M. Mallalue, K.R.R.C. Date and Place of Death: 24.8.16. In action. To whom Issued/Amount: Attorney for Admr. Joshua Clapham Dixon Esq. £119 0s. 1d.
Data Source: Local War Memorial
---
Entry in West Yorkshire Pioneer Illustrated War Record: ---
---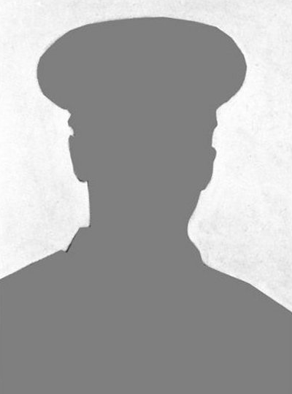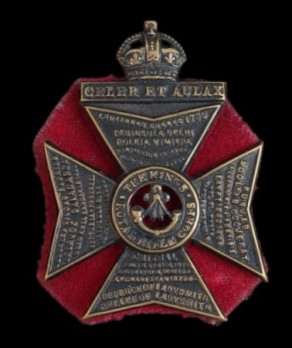 Regiment / Corps / Service Badge: King's Royal Rifle Corps

Divisional Sign / Service Insignia: 14th (Light) Division
---
---
---
Comment on this Soldier Record
You can leave comments on this soldier record. Please note all comments will be manually approved before they appear on the website.