Main CPGW Record
Surname: HOPKINSON
Forename(s): Rudolph Cecil
Place of Birth: Wimbledon, Surrey
Service No: ---
Rank: Lieutenant
Regiment / Corps / Service: Royal Engineers
Battalion / Unit: 12th Division Cyclist Coy
Division: 12th (Eastern) Division
Age: 25
Date of Death: 1917-02-09
Awards: M.I.D. twice
CWGC Grave / Memorial Reference: Right half, near chapel.
CWGC Cemetery: CAMBRIDGE (SS. GILES AND PETER) CHURCH CEMETERY
CWGC Memorial: ---
Non-CWGC Burial: ---
Local War Memorial(s): Not Listed (View Names Not Listed on a Local War Memorial)
Additional Information:
Rudolph Cecil Hopkinson (born 10 July 1891) was the son of John and Evelyn Hopkinson, née Oldenbourg and brother of Colonel Bertram Hopkinson (q.v.). Their father was born at Manchester, Lancashire and mother at Leeds, Yorkshire. Rudolph was related to Lieutenant Henry Brian Fisher (q.v.) and to Gladys Dewhurst the wife of Major Atholl Murray-MacGregor (q.v.).
1901 Wimbledon, Surrey Census: Holmwood - Rudolph Cecil Hopkinson, aged 9 years, born Wimbledon, son of Evelyn Hopkinson, widow.
1911 London Census: Great Eastern Hotel, Liverpool Street - R.C. Hopkinson, aged 19 years, born Wimbledon. [Rudolph, a Cambridge undergraduate, is listed as a visitor.]
British Army WW1 Medal Rolls Index Cards: Lt Rudolph Cecil Hopkinson, 2nd Section 12th Division Signalling Company Royal Engineers. Theatre of War: France. Qualifying date [for 1914-15 Star]: May 1915. Correspondence: C.M. Parker applies for 1914-15 Star on behalf of Mrs Hopkinson in respect of her late son Lieut C. Hopkinson. Address [1]: 79, Ladbroke Road W11. Address [2]: Mother: Mrs J. Hopkinson, Ellerslie, Adams Rd. Cambridge.
Rudolph is commemorated on Cambridge University, Trinity College War Memorial.
See also: 'Memoir and Letters' by Rudolph Cecil Hopkinson (Cambridge - printed at the University Press 1918).
Data Source: West Yorkshire Pioneer Article
---
Entry in West Yorkshire Pioneer Illustrated War Record: ---
---
Click the thumbnail below to view a larger image.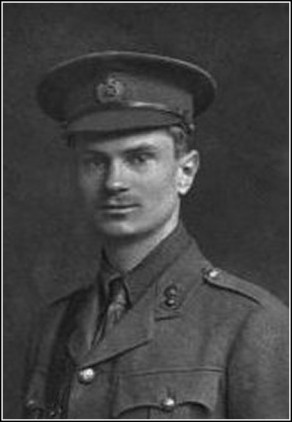 Lieutenant Rudolph Cecil HOPKINSON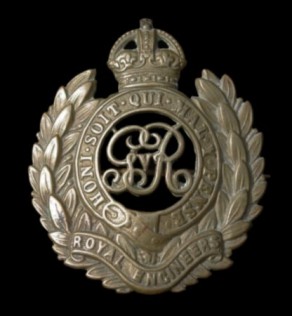 Regiment / Corps / Service Badge: Royal Engineers

Divisional Sign / Service Insignia: 12th (Eastern) Division
---
Comment on this Soldier Record
You can leave comments on this soldier record. Please note all comments will be manually approved before they appear on the website.