Main CPGW Record
Surname: WYNN
Forename(s): William
Place of Birth: Addingham, Yorkshire
Service No: 92987
Rank: Private
Regiment / Corps / Service: London Regiment (Royal Fusiliers)
Battalion / Unit: 2/2nd (City of London) Battalion
Division: 58th (2/1st London) Division
Age: ---
Date of Death: 1918-09-19
Awards: ---
CWGC Grave / Memorial Reference: Panel 3.
CWGC Cemetery: ---
CWGC Memorial: VIS-EN-ARTOIS MEMORIAL
Non-CWGC Burial: ---
Local War Memorial(s): Not Listed (View Names Not Listed on a Local War Memorial)
Additional Information:
William Wynn was the son of John and Margaret Wynn, née McAndrew. Both parents were born at Addingham, Yorkshire.
1891 Addingham, Yorkshire Census: Main Street - Willie Winn, aged 8 years, born Addingham. [Willie, his mother Margaret and sister Ellen, were boading with Margaret's sisiter Ellen and brother-in-law, Henry Spencer.]
1901 Bradford, Yorkshire Census: 4, Woodlands Road - Willie Wynn, aged 18 years, born Addingham, Yorkshire, son of John and [stepson of] Mary Ann Wynn.
William was married to Catherine Sharpe in 1911.
1911 Bradford, Yorkshire Census: 83, Binbrook Street - William Wynn aged 28 years, born Addingham, Yorkshire, husband of Catherine Wynn.
British Army WW1 Medal Rolls Index Cards: Pte William Wynn, 11768, King's Royal Rifle Corps & GS/92987, 4th London Regiment Royal Fusiliers.
British Army WW1 Medal and Award Rolls: Pte William Wynn, 11768, 7/K.R.Rif.C. 4.8.15 to 10.8.18. GS/92987, 2/4 Lond. R. 11.8.18 to 11.9.18. 2/2 Lond. R. 12.9.18 to 19.9.18. K/A. 19.9.18. Theatres of war in which served: 1(a) [France & Belgium].
William is commemorated in the 'City of Bradford Great War 1914-1918 Roll of Honour'.
Data Source: Soldiers Died in the Great War 1914-19 Records
---
Entry in West Yorkshire Pioneer Illustrated War Record: ---
---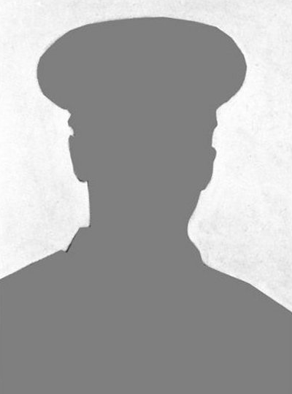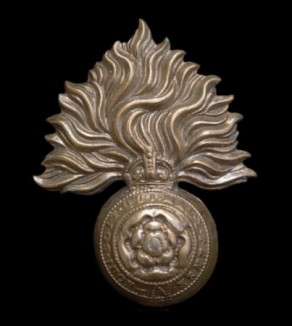 Regiment / Corps / Service Badge: London Regiment (Royal Fusiliers)

Divisional Sign / Service Insignia: 58th (2/1st London) Division
---
---
---
---
Comment on this Soldier Record
You can leave comments on this soldier record. Please note all comments will be manually approved before they appear on the website.