Main CPGW Record
Surname: RAMSBOTTOM
Forename(s): Basil William
Place of Birth: Colesberg, Cape Colony, South Africa
Service No: ---
Rank: Lieutenant
Regiment / Corps / Service: Norfolk Regiment
Battalion / Unit: 12th (Norfolk Yeomanry) Battalion
Division: 31st Division
Age: 22
Date of Death: 1918-08-19
Awards: ---
CWGC Grave / Memorial Reference: Plot 1. Row F. Grave 4.
CWGC Cemetery: LE GRAND HASARD MILITARY CEMETERY, MORBECQUE
CWGC Memorial: ---
Non-CWGC Burial: ---
Local War Memorial(s): Not Listed (View Names Not Listed on a Local War Memorial)
Additional Information:
Basil William Ramsbottom was the son of William Henry and Annie Ramsbottom, née Maynard. William was born at Longsight and Annie at Preston, Lancashire.
1901 Bentham, Yorkshire Census: St. Margaret's Vicarage - Basil W. Ramsbottom, aged 5 years, born Cape Colony, son of William H. and Annie Ramsbottom.
British Army WW1 Medal Rolls Index Cards: Pte Basil William Ramsbottom, 1633, 2/1st Wiltshire Yeomanry & Lt Norfolk Yeomanry T.F. Correspondence: Father - Rev. W.H. Ramsbotton, 35, Sivewright Street, Krugersdorp, Transvaal, S. Africa.
In February 1917, the 1/1st Norfolk Yeomanry (The King's Own Royal Regiment) became the 12th (Norfolk Yeomanry) Battalion, Norfolk Regiment.
Basil is commemorated on Lacock Parish War Memorial and on a memorial plaque in St Cyriac's Church, Lacock, Wiltshire.
Data Source: Craven's Part in the Great War - original CPGW book entry
View Entry in CPGW Book
Entry in West Yorkshire Pioneer Illustrated War Record:
RAMSBOTTOM, Lieutenant B., son of Rev. W.N. Ramsbottom, late vicar of St. Margaret's, Bentham, killed Aug. 19, 1918.
---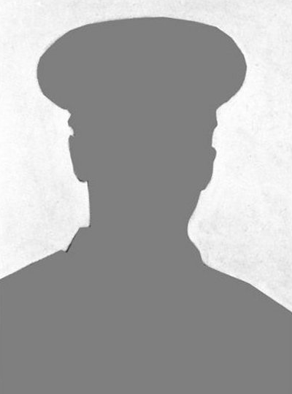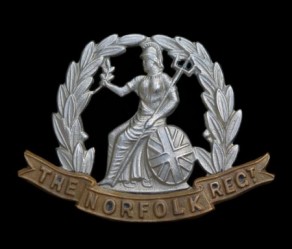 Regiment / Corps / Service Badge: Norfolk Regiment

Divisional Sign / Service Insignia: 31st Division
Comment on this Soldier Record
You can leave comments on this soldier record. Please note all comments will be manually approved before they appear on the website.