Main CPGW Record
Surname: CHAPMAN
Forename(s): Joseph
Place of Birth: Keighley, Yorkshire
Service No: 18160
Rank: A/Corporal
Regiment / Corps / Service: Royal Dublin Fusiliers
Battalion / Unit: 1st Battalion
Division: 16th (Irish) Division
Age: 28
Date of Death: 1918-03-21
Awards: ---
CWGC Grave / Memorial Reference: Panel 79 and 80.
CWGC Cemetery: ---
CWGC Memorial: POZIERES MEMORIAL
Non-CWGC Burial: ---
Local War Memorial: SILSDEN, YORKSHIRE
Additional Information:
Joseph Chapman (born 18 September 1889) was the son of John William and Fanny Chapman, née Jennison. John was born at Bradford, Yorkshire and Fanny at Boston, Lincolnshire. Joseph and Ordinary Seaman John Clark (J/66434) (q.v.) were second cousins.
1891 Keighley, Yorkshire Census: 3, Water Street - Joseph Chapman, aged 1 year, born Keighley, son of Eliza Chapman. [Eliza [sic], a married woman, and her two children, Harry and Joseph, were boarding with Squire and Hannah Granger.]
1901 Silsden, Yorkshire Census: 7, Greenside - Joseph Chapman, aged 11 years, born Keighley, Yorkshire, son of John W. and Fanny Chapman.
Joseph served as Henry Jennison - the name of his older half-brother. The name was corrected by the CWGC on 14 July 2020. Henry Jennison, the half-brother, served a total of 7 years with the 3rd (Reserve) Bn Duke of Wellington's (West Riding Regiment) until being: 'Discharged in consequence of the termination of his 1st period of engagement, 16 August 1915'.
British Army WW1 Medal Rolls Index Cards: A/Corporal Henry Jennison, 18160, Royal Dublin Fusiliers. Theatre of War first served in: (2b) Balkans. Date of entry therein: 13 May 1915.
British Army WW1 Medal and Award Rolls: Pte (A/C) Henry Jennison, 18160, 1/R.D.F.; 18160, 8/R.D.F.
Army Registers of Soldiers' Effects: Pte Henry Jennison alias Joseph Chapman, 18160, 1st R. Dublin Fus. Date and Place of Death: 21.3.18 France. Pes'd dead. To whom Authorised: Mother and sole legatee - Fanny. Amount Authorised: £19 17s. 7d.
Data Source: Local War Memorial
---
Entry in West Yorkshire Pioneer Illustrated War Record: ---
---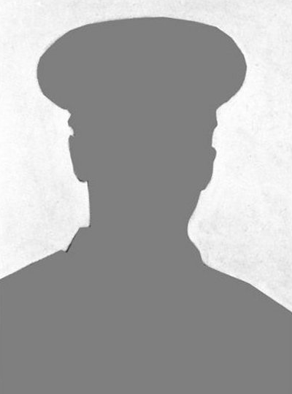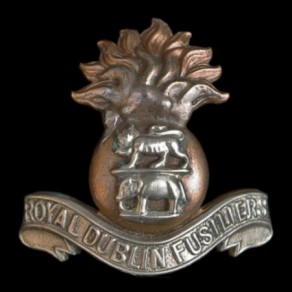 Regiment / Corps / Service Badge: Royal Dublin Fusiliers

Divisional Sign / Service Insignia: 16th (Irish) Division
---
---
Comment on this Soldier Record
You can leave comments on this soldier record. Please note all comments will be manually approved before they appear on the website.