Main CPGW Record
Surname: METCALFE
Forename(s): Joseph
Place of Birth: New Houses, near Middlesmoor, Yorkshire
Service No: 148903
Rank: Gunner
Regiment / Corps / Service: Royal Field Artillery
Battalion / Unit: Details, 49th Division
Division: 49th (West Riding) Division
Age: 27
Date of Death: 1917-02-27
Awards: ---
CWGC Grave / Memorial Reference: E. 2.
CWGC Cemetery: ST. POL COMMUNAL CEMETERY EXTENSION
CWGC Memorial: ---
Non-CWGC Burial: ---
Local War Memorial: BURNSALL, YORKSHIRE
Local War Memorial: MIDDLESMOOR, YORKSHIRE
Additional Information:
Joseph Metcalfe was the son of Joseph and Elizabeth Metcalfe, née Ingleby. Joseph, senior, was born at Studfold, Stean and Elizabeth at Dallowgill, Yorkshire.
1901 Carlton, Coverdale, Yorkshire: Carlton Town - Joseph Metcalf, aged 9 years, born New House, Yorkshire, son of Elizabeth Metcalf (married). [Elizabeth's husband, Joseph, was boarding at Middlesmoor, Yorkshire.]
1911 West Scrafton, Yorkshire Census: Joseph Metcalfe, aged 19 years, born New Houses, Nidderdale, Yorkshire. [Joseph was employed by Thomas Horner, Farmer. In 1911 Joseph's parents and his sister, Elizabeth, were living at Lofthouse, Yorkshire.]
British Army WW1 Medal Rolls Index Cards: Gnr Joseph Metcalfe, 148903, R.F.A.
British Army WW1 Medal and Award Rolls: Gnr Joseph Metcalfe, 148903, R.F.A. Dead 27.2.17.
Army Registers of Soldiers' Effects: Gnr Joseph Metcalfe, 148903, R.F.A. Date and Place of Death: 27.2.17. No.12 St[ationary]. Hos., St. Pol. To whom Authorised/Amount Authorised: Father - Joseph. £5 10s. 8d.
A short biography of Joseph is included in: 'Swaledale & Wharfedale Remembered - Aspects of Dales' life through peace and war' by Keith Taylor (2006).
Data Source: Craven's Part in the Great War - original CPGW book entry
View Entry in CPGW Book
Entry in West Yorkshire Pioneer Illustrated War Record: ---
---
Click the thumbnail below to view a larger image.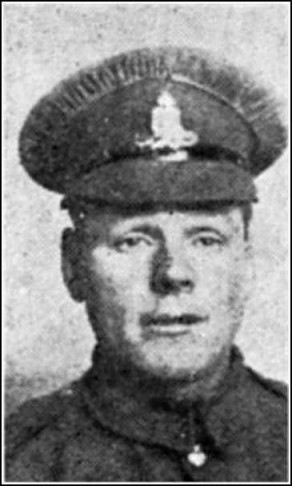 Gunner Joseph METCALFE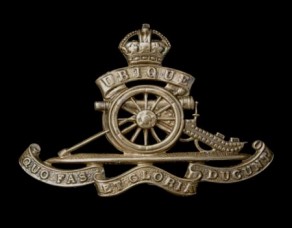 Regiment / Corps / Service Badge: Royal Field Artillery

Divisional Sign / Service Insignia: 49th (West Riding) Division
---
---
---
Comment on this Soldier Record
You can leave comments on this soldier record. Please note all comments will be manually approved before they appear on the website.