Main CPGW Record
Surname: MATTHAMS
Forename(s): Lawrence
Place of Birth: Great Waltham, Essex
Service No: ---
Rank: T/2nd Lieutenant
Regiment / Corps / Service: Machine Gun Corps (Infantry)
Battalion / Unit: 49th Battalion
Division: 49th (West Riding) Division
Age: 23
Date of Death: 1918-10-13
Awards: ---
CWGC Grave / Memorial Reference: V. A. 25.
CWGC Cemetery: ST. AUBERT BRITISH CEMETERY
CWGC Memorial: ---
Non-CWGC Burial: ---
Local War Memorial: INGLETON, YORKSHIRE
Additional Information:
Lawrence Matthams was the son of William and Selina Matthams, née Simons. William was born at Great Dunmow and Selina at Chatley hamlet near Little Leighs, Essex.
1901 Great Waltham, Essex Census: Fitz Andrews [Farm] Lawrence Matthams, aged 5 years, born Great Waltham, son of Selina Matthams, widow.
1911 Downham, Billericay, Essex Census: De Beauvoir Farm - Lawrence Matthams, aged 16 years, born Great Waltham, Essex. [Lawrence was employed by Edward Gardner, Farmer.]
British Army WW1 Medal Rolls Index Cards: Pte Lawrence Matthams, 1255, 3/Sco[ttish] Horse; Pte 56064, M.G.C.; 2/Lt M.G.C. Dis. to Comm. M.G.C. 25.7.17. Theatre of War first served in: (3) [Egypt]. Date of entry therein: 21.10.15. Decd. 13.10.18. Correspondence: Mother - Mrs. Matthams, 28, Lansdown Crescent, Cheltenham.
British Army WW1 Medal and Award Rolls: Pte Lawrence Matthams, 1255, 3/Sco[ttish] Hse; 56064, M.G.C. Disch. Temp. Comm. M.G.C. 25.7.17.
Army Registers of Soldiers' Effects: 2/Lt L. Matthams. 49/M.G.C. Date and Place of Death: 13.10.18. K. in A. To whom Authorised/Amount Authorised: Adm - Mrs. Selina Matthams. £112 0s. 8d.
Early in 1918 Machine Gun Battalions were formed. This was done by bringing 4 Machine Gun Companies together to form a battalion. The battalion then took the number of their Division.
A short biography of Lawrence is included in: 'The Ingleton War Memorial, 1914-18, 1939-45' by Andrew Brooks (2005).
Data Source: Craven's Part in the Great War - original CPGW book entry
View Entry in CPGW Book
Entry in West Yorkshire Pioneer Illustrated War Record:
MATTHEWS, Second Lieutenant Lawrence, R.F.A., formerly with Mr. James Gill, farmer, [Ingleton], killed in action Oct. 16, 1918.
---
Click the thumbnail below to view a larger image.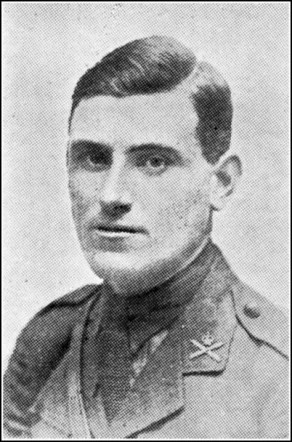 T/2nd Lieutenant Lawrence MATTHAMS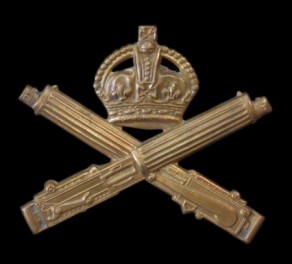 Regiment / Corps / Service Badge: Machine Gun Corps (Infantry)

Divisional Sign / Service Insignia: 49th (West Riding) Division
---
Comment on this Soldier Record
You can leave comments on this soldier record. Please note all comments will be manually approved before they appear on the website.