Main CPGW Record
Surname: SEED
Forename(s): Robert Henry
Place of Birth: Lancaster, Lancashire
Service No: M2/053502
Rank: Private
Regiment / Corps / Service: Royal Army Service Corps
Battalion / Unit: 21st G.H.Q., M.T. Coy
Division: 3rd Division
Age: ---
Date of Death: 1919-03-09
Awards: ---
CWGC Grave / Memorial Reference: II. B. 1.
CWGC Cemetery: LILLE SOUTHERN CEMETERY
CWGC Memorial: ---
Non-CWGC Burial: ---
Local War Memorial: THORNTON-IN-LONSDALE, YORKSHIRE
Additional Information:
Robert Henry Bell Seed (born 30 April 1893) was the son of Elizabeth Seed, née Atkinson and Joseph Bell. Joseph was born at Belfast and Elizabeth at Blackburn, Lancashire.
1901 Lancaster, Lancashire Census: 13, Earl Street - Robert Hy Bell, aged 7 years, born Lancaster, son of Joseph and Elizabeth Bell.
1911 Abbeystead, Lancashire Census: Greenside - Robert Seed, aged 17 years, born Lancaster, Lancashire. [Robert was employed by Richard Place, Farmer.]
The British Army Service Record for Robert Henry Seed exists but may be incomplete - Name and Address of next of kin: Lawrence Pye, Kingsdale Head Farm, Ingleton, Yorks. Relationship: Father (Adopted). [In a statement by Maria Pye she says that Robert had lived with her and her husband Lawrence since being a boy.]
British Army WW1 Medal Rolls Index Cards: Pte Robert H. Seed, M2/053502, Army Service Corps. Theatre of War first served in: (1) France. Date of Entry therein: 28 March 1915.
Robert died at the 39th Stationary Hospital, Lille.
Army Registers of Soldiers' Effects: Pte Robert Henry Seed, M2/053502, R.A.S.C. Date and Place of Death: 9.3.19 39th Staty Hs France. To whom Authorised: Grantee - Mrs. Maria Pye. Amount Authorised: £100 16s. 4d.
Data Source: Local War Memorial
---
Entry in West Yorkshire Pioneer Illustrated War Record: ---
---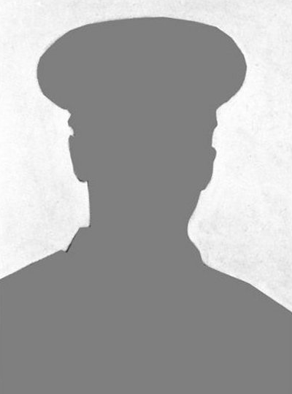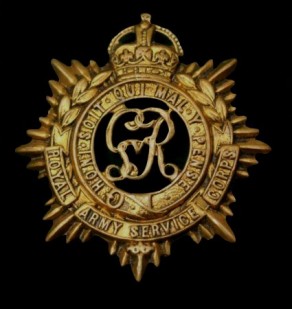 Regiment / Corps / Service Badge: Royal Army Service Corps

Divisional Sign / Service Insignia: 3rd Division
---
---
---
Comment on this Soldier Record
You can leave comments on this soldier record. Please note all comments will be manually approved before they appear on the website.