Main CPGW Record
Surname: TOMLINSON
Forename(s): William
Place of Birth: Ingleton, Yorkshire
Service No: 1840
Rank: L/Corporal
Regiment / Corps / Service: Australian Infantry
Battalion / Unit: 45th Battalion
Division: 4th Australian Division
Age: 35
Date of Death: 1917-10-13
Awards: ---
CWGC Grave / Memorial Reference: XIV. E. 8.
CWGC Cemetery: PASSCHENDAELE NEW BRITISH CEMETERY
CWGC Memorial: ---
Non-CWGC Burial: ---
Local War Memorial(s): Not Listed (View Names Not Listed on a Local War Memorial)
Additional Information:
William Tomlinson was the son of William and Mary Ann Tomlinson, née Darwen and brother of Rifleman Robert John Tomlinson (R/20256) (q.v.). Their parents were born at Ingleton, Yorkshire.
1891 Giggleswick, Yorkshire Census: Union - William Tomlinson, aged 9 years, born Ingleton, Yorkshire. [William, along with his two sisters (Nellie and Nora) and his two brothers (Malcolm and Robert John) were all inmates. Their mother had died in 1888. Their father was boarding at The Bank, Ingleton, with Thomas Tomlinson, who was probably a relative.]
1901 Long Preston, Yorkshire Census: Mearbeck - William Tomlinson, aged 18 years, born Ingleton, Yorkshire. [William was employed by William Bradley, Farmer.]
William was married to Jane Renton in 1904.
The image of the cap badge also shows the colour patch of the battalion.
Australian service records: www.naa.gov.au › The collection › Popular research topics › Defence › Service records
Data Source: Craven Herald Article
---
Entry in West Yorkshire Pioneer Illustrated War Record:
TOMLINSON, William, formerly of Settle, son of Mr. Wm. Tomlinson, Liverpool, killed in action Oct. 13, 1917.
---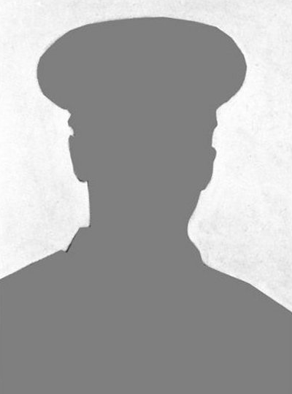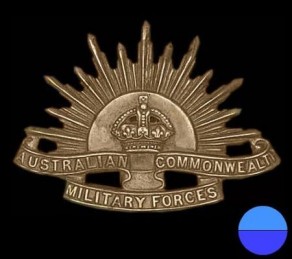 Regiment / Corps / Service Badge: Australian Infantry

Divisional Sign / Service Insignia: 4th Australian Division
---
---
---
Comment on this Soldier Record
You can leave comments on this soldier record. Please note all comments will be manually approved before they appear on the website.